What Is Google Voice Search?
Google Voice Search is a function that allows users to search on Google by 'speaking' instead of 'typing'.
It can be used both on desktop and mobile where the user has to open the browser, tap on the microphone icon on the right-hand side of the search box and 'speak' what they are searching for. Google's smart AI catches the phrase and then gives relevant results based on the user's query.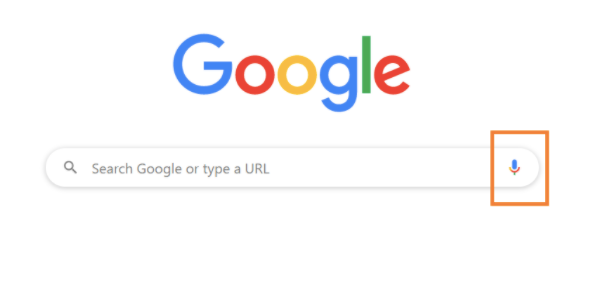 Google introduced the 'Ok Google' voice search' in 2010, only allowing users to call a phone number from their mobile device. Going forward, Google, integrated voice search into popular Google products, including Google Maps, its virtual assistant Google Now, and its search engine tech. 
Today, Google speak search is a way of life. Compatible with dozens of products and applications, it has become an integral part of the Google experience.
The Voice Revolution
If you have Siri, Google Now, Alexa, or Cortana at home, I need not remind you how often you talk to them. Be it switching off the lights or ordering a pizza, these virtual assistants are literally present at your beck and call.
What makes them more useful is the convenience of 'talking' to them like you can literally do with a human assistant. This was made possible because of the improving 'voice search' technology that companies like Apple, Microsoft, Amazon, and Google have innovated.
Although, the invention of voice-activated search technology didn't happen with these voice-based search smart digital assistants. It roughly dates back to 1961 when IBM launched the first digital speech recognition tool, the IBM shoebox.
Let's have a look at the short history of the voice revolution.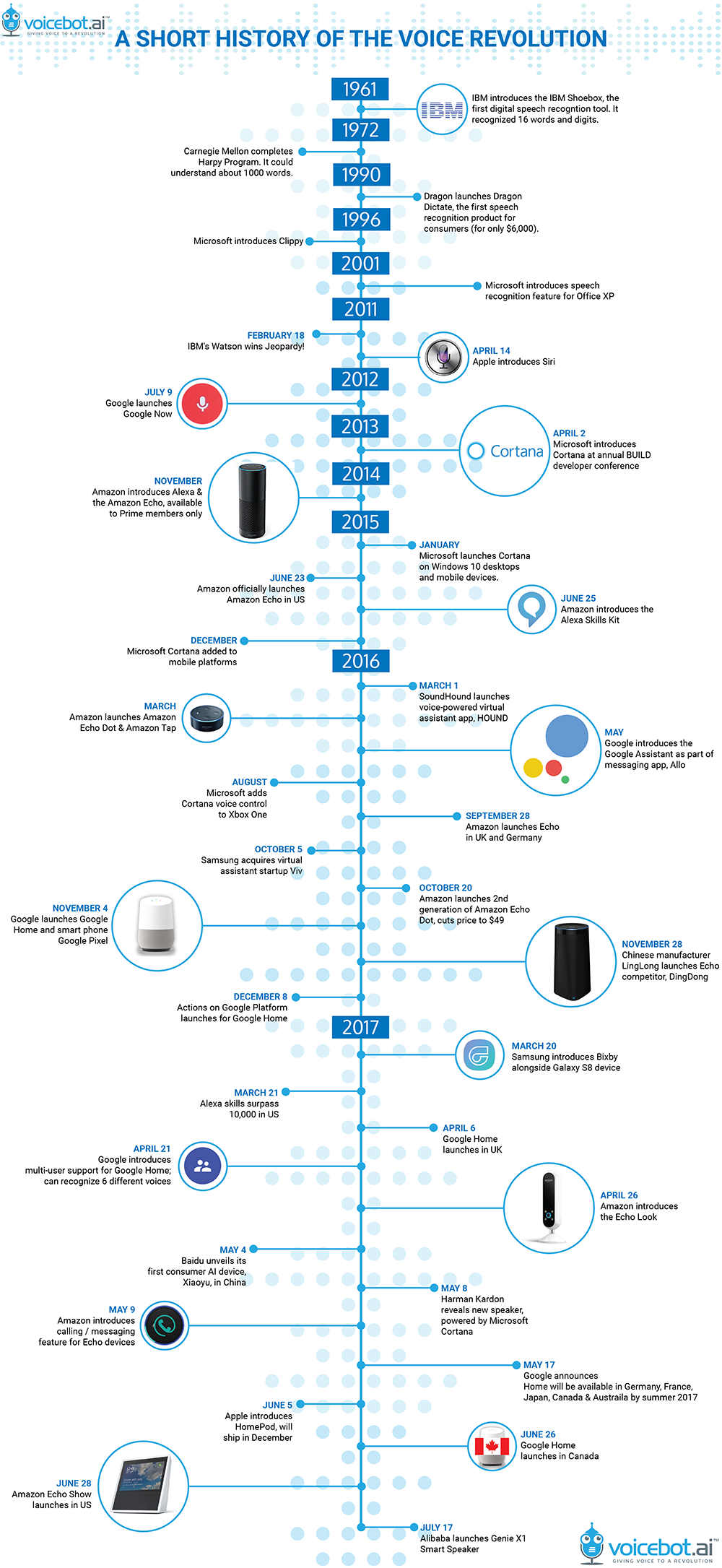 Image source: voicebot.ai
Understanding The Behavioural Change
Virtual assistants have changed the way we interact online, especially while searching for something.
The 'need to type' is almost replaceable on many platforms today. This allows people to multitask like ordering groceries while cleaning the house.
People are talking to these assistants as if they are humans. These assistants are also seen as 'virtual friends' of people as 41% of people who own a voice-activated speaker say they feel like talking to a friend or another person. 
The Future Of eCommerce And Voice Search SEO
44% of those who regularly use a voice-activated speaker say they order products they need like groceries, household items, etc., using the speaker at least once a week.
Now, let's talk about the major factors that make your online store optimized for voice-enabled search.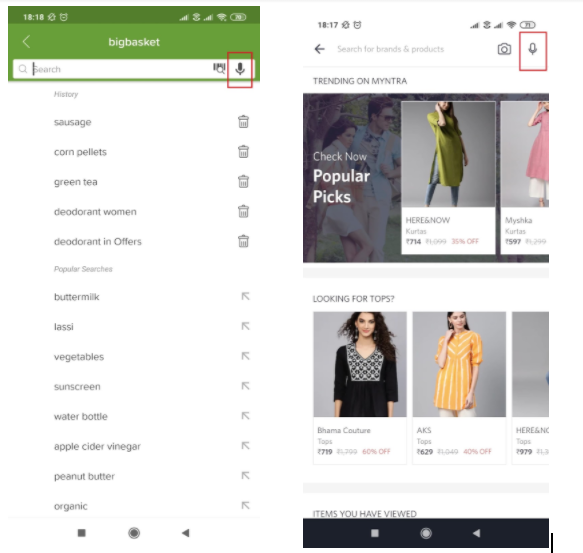 Mobile-Friendly Online Store
Given m-commerce is the consumer's preferred channel for online shopping, Google also gives preference to mobile-friendly websites and ranks them higher.
eCommerce has witnessed massive growth in the past few years but it's the m-commerce that continues to become more popular. M-commerce simply means shopping through a mobile device (typically a smartphone). 
Business Insider Intelligence predicts m-commerce volume to rise at a 25.5% compound annual growth rate (CAGR) from 2019 to hit $488.0 billion, or 44% of e-commerce, in 2024.
Hence what you require is a voice search app for your eCommerce store.
Almost 70% of requests to the Google Assistant are expressed in conversational language, and not how people type keywords on Google. 
How we speak is different from how we type. This fundamental difference is reshaping how consumers are searching for products online. When we type, it's natural to write "blue top women". But if we speak, it will be "Ok Google, show me blue tops for women".
Given this difference, the content of the eCommerce store should be written in an interactive way. Only if it will have a conversational tone incorporating everyday expressions, only then Google will be able to crawl the website for a relevant voice search query and show it on top
Voice search has made short keywords irrelevant. 
Given we speak a full sentence unlike typing a keyword, your eCommerce store must have long-tail keywords. These long-tail keywords are the phrases that people are speaking while searching for products online. They generally start with "I want to know", "I want to go", "I want to do", and "I want to buy".'
Treat your website content as FAQs and provide information that is informal, conversational, and like answers to common customer queries. Long tail keywords are one of the most common ecommerce seo mistakes that store owners forget to optimize. This will help your website to rank higher for relevant speech searches.
It allows site owners to provide search engines with additional information about the information on the website. A schema describes comprehensively what the information on your site means. It helps search engines including Google to understand what your website is all about and it then boosts its visibility for relevant search queries. 
It's the underutilized SEO practice implementing which you can always stay ahead of the competition.
Optimize 'Google My Business' Listing
Google listing can be extremely useful to attract customers who are searching 'near me' queries.
For Google to rank your website on top, you need to make sure that your information in 'Google My Business' listing is updated and comprehensive. Pictures too can be extremely powerful in this case. For eg: if you are a Salon, a quality image of your neat and clean establishment might persuade a customer to choose you over your competitor.
People seem to enjoy this new trend of voice searching and hence the rise in the trend of virtual assistants like Alexa and Google Now. If that's the way consumers want to play, then marketers have no choice but to provide this convenience to the best of their abilities by building a voice search website or an app. If the SEO of your eCommerce store has been done strategically, you don't need to worry. To get expert advice or to get your ecommerce store voice search SEO done for your website, get in touch with us today!