4X
Organic Traffic
2X
Conversions increase
2-3X
Paid Marketing & Low Cost
Highest SERP
In Relevant Keywords
Thenestery.in is home to some of the best Indian brands and offers a large selection of products for kids. From books by Indian publishers to Montessori & wooden toys; from stationery items to toys for all age groups, there is much to choose from here. 
The Nestery is a vertical marketplace, focused on helping modern Indian parents discover and buy the right products for their children, allowing better learning and skill development. 
The objective was to help the brand and website rank high in an extremely competitive market, using keywords that were based on children and learning tools. To recover the website from previous Google Penalty that lead to drop of upto +40% organic traffic.  
New Brand
As a new brand, we knew our first task was to make sure that the website and its products became visible. A Google penalty hanging on the website and the latest Google update that led to a reduction of -40% traffic made the need for a proper strategy to be put into place the first and foremost on our task list.
Generating organic traffic
One of the major tasks that was placed in front of our team was bringing in more organic traffic and that meant a fair bit of research from our end. There were several technical tasks on hand too.
Helping increase sales
The Nestery team was clear from the beginning that they would measure success of this project on the basis of increase in traffic as well as sales.
SEO Audit
As is with all our clients, our first few days are always spent identifying the key areas that require improvement. With The Nestery, we understood that there were changes needed at the website's technical backend, technical SEO, On-Page SEO, and content.
SEO Strategy
All our teams worked simultaneously to ensure that every aspect of the audit was being tackled at the same time. So, while the SEO team was working on locating keywords and completion of SEO based tasks, the content was creating search engine optimised kilometer content and blogs.
Execution
As the strategy was being executed, we were keeping an eagle eye on all outcomes, tweaking our plan of action, as and when needed.
● Keywords Research
We started by finding hyper-localized keywords related to children's toys, books, and other similar products. Keyword searches were done for not just the home page, but also all other webpages to ensure proper relevance and higher searchability. Content was also created in tandem to ensure proper usage of the keywords.
● On-Page SEO
As part of our effort to improve search traffic and visibility, we aligned keywords with specific pages, title tags, headings, and internal links. We recreated several SEO-friendly category pages and set in place a proper SEO Lead blog calendar too.
● Technical SEO Elements
To ensure overall health of Nestery, we optimized website page speed, fixed several 404 not found pages, redirected duplicate pages, updated robots files, tackled keyword cannibalization issues and used proper redirection for passing SEO and link value to canonicalized pages and seamless user experience.
● SEO off Page Optimization
By consistently building high-quality backlinks from reputed websites, outreach activities improved website authority.
Improvements
Being in the industry for several years now, we were aware that we would have to keep a track of the progress every single day. Regular improvements were made, based on the changes being observed.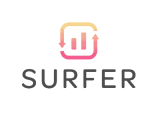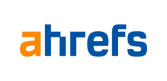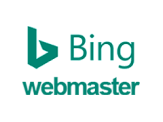 From the time we took over in June 2022 to January 2023, we were able to show:
+168% Organic Traffic Increase
+102% Revenue increase
Better CTR compared to past 6 months