200%
Organic Traffic
51%
conversions
Highest SERP
for relevant keywords
Increase In Footfall
at physical stores
The Organic World is the premier organic shop in Bangalore. It has 11 offline stores besides a community of active buyers online. It offers fresh organic food sourced from their own farms and trusted partners. It also offers organic and healthy baby products, personal care products, clothing, and home furnishing products.
The objective was to make the platform rank on top in India for keywords like 'donation' and 'NGOs' besides getting traffic from abroad.
New Brand
Our relationship with The Organic World dates back to the time of its inception. We started working together when it was a new brand in the market. Hence, the challenge was to compete with the other established grocery and organic brands in the city.
Local Visibility In Bangalore
TOW sells its products in Bangalore alone. Hence, the challenge was to establish it as a preferred grocery brand in the city and attract local traffic.
SEO Audit
We started by identifying the key areas related to SEO that required improvement. Areas that required strategic changes were Technical SEO, On-Page SEO, and content.
SEO Strategy
Based on the SEO audit, we designed a custom strategy for The Organic World for the next 3 months.
Execution
Following our strategy, we started implementing the suggestions to observe changes in outcomes.
● Keywords Research
We started by finding hyper-localized keywords related to Bangalore. Keywords were searched for each webpage to ensure their relevance and higher searchability.
● On-Page SEO
We optimized the TOW's website for local searches by infusing city-based keywords and customer-centric content.
● Optimizing Google Listings
We verified and optimized the Google listings of all TOW's 11 physical stores to attract the 'near me' traffic.
Improvements
We continuously kept an eye on the outcomes of our activities and modified our strategy and execution plans accordingly.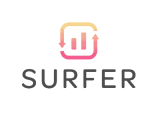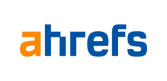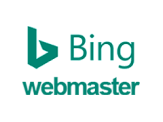 We kept the client updated and worked as an extended part of their in-house team, contributing to an increase in search metrics and traffic.
4X More
Increase in Organic Traffic from keywords like 'Near me', and mobile users
2X More
Increase in Organic Visibility in European countries, Apart from the USA, Canada & Australia
2-3X More
Increase in Conversions with paid ads, with less CPA
2X More
Increase in relevant visitors Due to keywords like 'Healthcare' & 'Education'.