4X
Organic Traffic
2X
Traffic Abroad
2-3X
Paid Marketing & Low Cost
Highest SERP
In Relevant Keywords
GiveIndia is one of the largest and most trustworthy donation platforms in India. With contributions of over 300 crores made to its 700+ vetted and trusted nonprofits, their giving community of 1M+ donors has impacted the lives of 4M+ people across 23 states in India.
The objective was to make the platform rank on top in India for keywords like 'donation' and 'NGOs' besides getting traffic from abroad.
Brand Trust
In the nonprofit sector, trust plays an important role. Hence, the challenge was to undertake SEO activities from the perspective of building trust as well. For example, timely use of the keyword and phrases like 'trusted NGO' partners or 'due-diligence' in meta tags and descriptions.
Organic SEO Visibility
India has >3 million registered NGOs. Even if 1/10th of these nonprofits are digitally active, imagine the level of competition keywords like 'Indian NGO' would have. Hence, our challenge was to stay ahead of the competition and be on top of search results for keywords like 'NGO' and 'donation' in India and abroad.
Local Search Traffic
Local search traffic is the highest converting traffic given its relevance in terms of geography. With GiveIndia, our challenge was to channelize the local traffic from major Indian cities to its website from where most of the donations could come.
SEO Audit
We started by identifying the key areas related to SEO that required improvements, such as Technical SEO, On-Page SEO, and content.
SEO Strategy
Based on the SEO audit, we designed a custom strategy for GiveIndia for the next 3 months.
Implementation
Following our strategy, we started implementing the suggestions to observe changes in outcomes.
Improvements
We continuously kept an eye on the outcomes of our activities and modified our strategy and execution plans accordingly.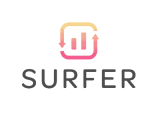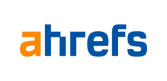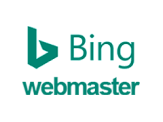 We kept the client updated and worked as an extended part of their in-house team, contributing to an increase in search metrics and traffic.
4X More
Increase in Organic Traffic from keywords like 'Near me', and mobile users
2X More
Increase in Organic Visibility in European countries, Apart from the USA, Canada & Australia
2-3X More
Increase in Conversions with paid ads, with less CPA
2X More
Increase in relevant visitors Due to keywords like 'Healthcare' & 'Education'.